Before moving to Texas, I had never heard of Broken Bow. What you wouldn't know about Broken Bow by looking on a map is that it is beautiful, filled with wildlife, and offers stunning views.
If you're reading this and you have no clue as to what Broken Bow is, it's a small town in the southeast corner of Oklahoma. Since it is just three hours away from Dallas, it's a common destination for Dallasites.
Located in the Ouachita forest, there are plenty of hiking trails and water activities. From Broken Bow Lake to the state parks and game reserves surrounding it, words alone don't express its beauty! So instead, I'll show you exactly why it's such a hidden gem.
1. The rolling hills
When driving around through Beavers Bend State Park, you'll see some spectacular rolling hills. Add some golden hour and you've got this little glimpse of heaven (minus the telephone wires!!)
2. The sunsets
Who doesn't love a good sunset?
3. The forest
Broken Bow is covered in towering trees. Don't forget to look up and embrace just how small you are! It's a good reminder that every little thing is going to be just fine.
4. The dreamy cabins
It seems like Broken Bow is covered with so many dreamy cabins, everywhere you look. And not just your regular log cabins- but romantic hot-tub, granite countertop and tub-in-the-floor cabins. It takes glamping to a whole new level.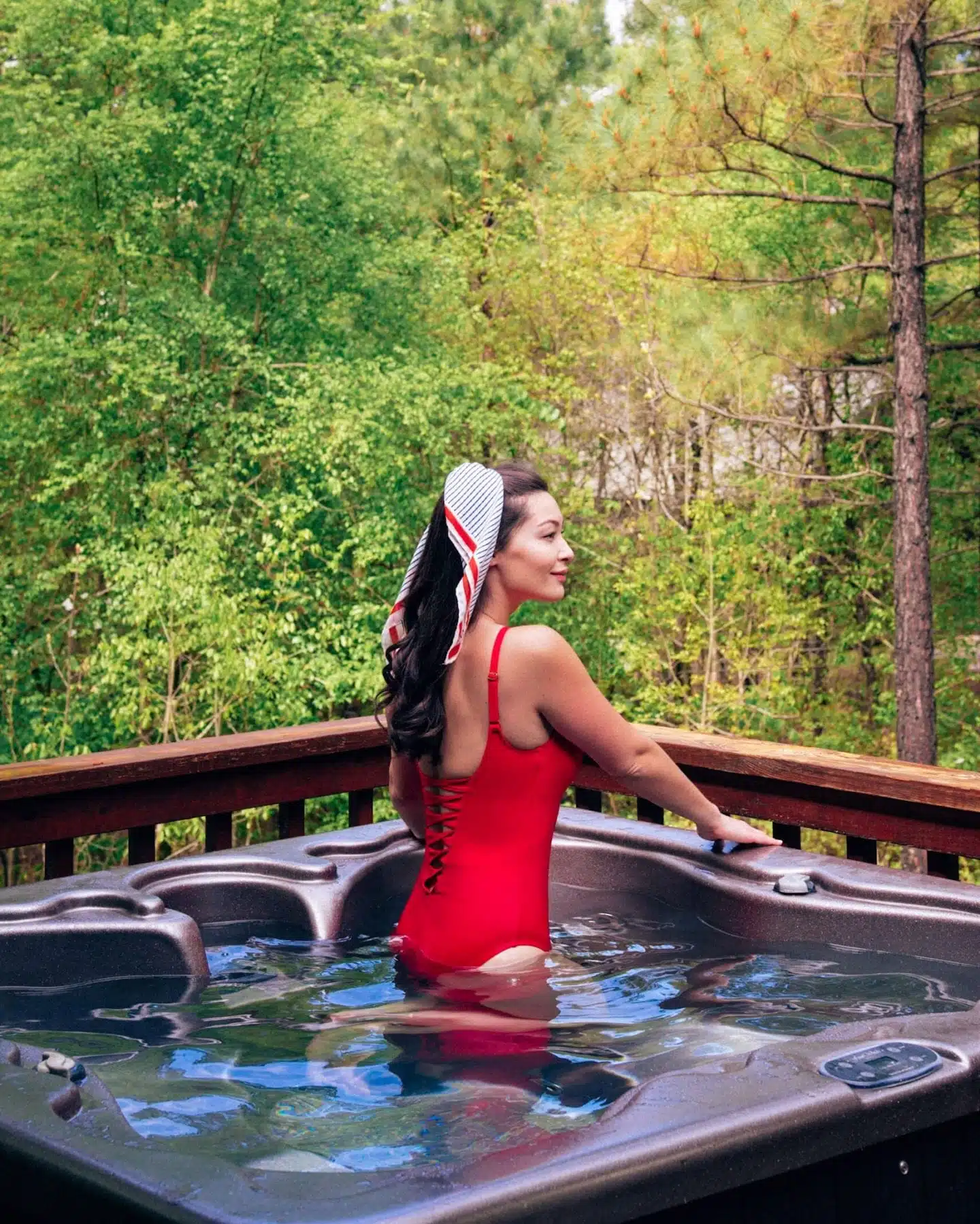 I fell in love with hot tubbing during our stay in Broken Bow.
Both mornings it downpoured and we decided to watch it rain in the comfort of our hot tub. It was so romantic- and I'm a sucker for some good romance!
5. The gorgeous lake
You can't go to broken bow and miss out on the lake! There are so many fun activities to do on the lake- water skiing was our favorite. It is 22 square miles of fun and is surrounded by the prettiest forests.
6. The wildlife
And not-so-wild life, like my precious horse named Star!
You'll find plenty of wildlife in Broken Bow, but if you're looking to interact with animals, go horseback riding!
We went to Riverman Trail Rides where we got the best ride of our lives. Our guide, Shannon, was incredibly kind and taught us plenty about horses and the land.
7. The atmosphere
Broken Bow is as opposite from a big city as you can get.
There aren't too many stores or restaurants, nature surrounds you, and peace envelops you as you escape into the wilderness.
It's a hidden gem with so much to offer and if you get the chance to go, definitely do!
Have you ever been to Broken Bow? If you have, comment your favorite things about it below!
Safe travels,
Jasmine