The last thing you want to think about when packing for a trip is what to bring on the plane or to do once you land.
I'm getting straight to the point in case you're in a hurry and need to catch that flight!
Here are fifteen items that you're going to want to remember for those long international flights. Comment below if you think of something that I've missed!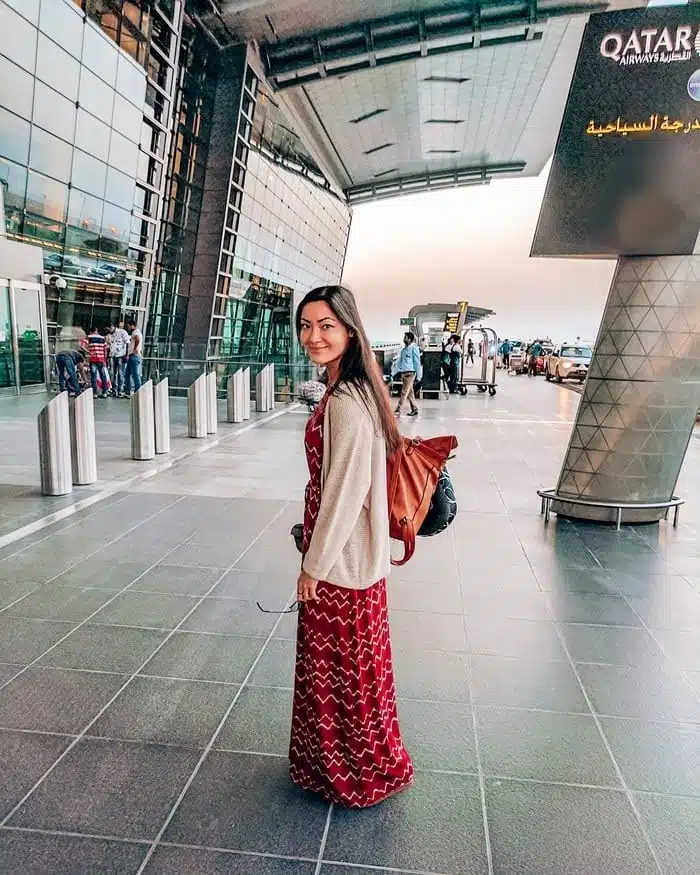 1. Neck pillow
Because if you're not flying first class, your ability to sleep on a plane will skyrocket with a good neck pillow.
2. Book
If you get sick of those airplane movies, get a little intellectual and read!
3. Outlet converter
This is a must- pretty much every single device needs to be charged these days! You'll thank yourself for getting a cheap outlet converter now, instead of waiting to buy a marked-up one in country.
4. Itinerary of sorts
Don't waste time thinking of things to do while you're in your destination country! Get that planned beforehand so that you spend more time exploring and less time researching.
5. Money
Skip those ATM fees and bring good hard cash to exchange once you land. It'll save you that extra money.
6. Knowledge of the local environment
Learn about the culture you're visiting. See what behavior is appropriate or inappropriate. See what clothes are acceptable for men and women. We all need to respect cultures around the world that we get a glimpse into when we travel.
7. Money belt
Bringing a money belt gives you extra security since you can hide your money in a safe location. It will give you peace of mind!
8. Chargers/ back up batteries
If you are using something battery operated like a camera, bring extra just in case. This is especially important if you're going on a safari or hiking trek where you'll be constantly taking a lot of photos.
9. TV shows for the plane
Because sometimes those plane TV shows aren't the best. If you have Netflix like the majority of us, download some shows to have offline beforehand.
10. Book of common phrases in the language
These days, this list is probably stored on your phone in an app. Whatever the format, have a list of common phrases. Though a lot of people may speak English where you're going, it is generally polite to try to speak in the local language- most of the time, locals love it! It also will help you get immersed in the culture.
11. Headphones
Unless you don't mind the crappy airplane headsets.
12. Travel insurance
Check with your health insurance. What will they cover internationally? I recommend travel insurance if you're in a country with unreliable medical facilities. In that case, if the worst happened, you could get a medevac out of the country.
13. Vaccines
A lot of countries require vaccinations, like Yellow Fever. You'll want to keep your documentation on you in case you get stopped at the airport.
14. Passport and visa
This goes without saying! Please, PLEASE don't forget your passport! And make sure you've checked visa policies beforehand!
15. Location specific items
What's the weather where you're going? Are you doing any excursions that require specific gear? For example, think about bringing an umbrella, hiking boots, binoculars, etc.
Once you have all of that and you're ready to fly, check into your flight, then relax and have fun! Safe travels!
XO,
Jasmine