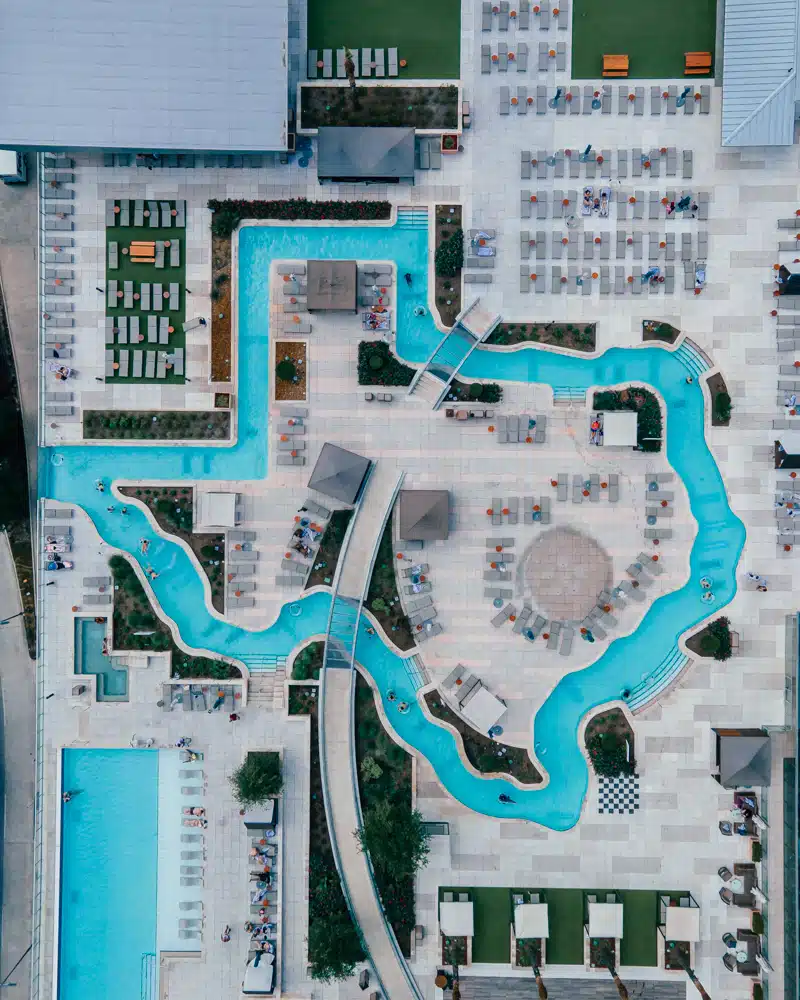 Texas is a great place to visit this year. And two of arguably the most popular destinations in Texas are Austin and Houston. So how do you decide which to visit? When considering Austin vs Houston for a travel destination, there are several factors to consider. Having explored both extensively as a Dallas local, I've decided to compile this article to help you choose!
Both cities are full of things to do and family-friendly attractions. But with very different vibes, each city has unique things to offer. An in-depth look at each city and its offerings will help you decide which one to visit on your Texas trip!
You can get a quick sense of Houston from this video I made from my visit:
[If you don't see a video player below, you may need to disable your ad blocker.]
Now let's get into it by comparing Austin vs Houston.
Austin vs Houston: Overview
Austin
This city is the perfect place to visit if you are looking for a city full of food, culture, and music. This city, known for its unique food scene and outdoor musical festivals, has a lot to offer. Austin earned its title as The Live Music Capital of the World in pre-covid times with live music in the city every day of the week.
Additionally, there are more than seven universities and colleges located in and around Austin. With the additional vibes of a college town, Austin boasts an active nightlife and lots of outdoor adventures. It's also a relatively short drive away from Waco, made famous by Chip and Joanna Gaines and their show Fixer Upper.
As the capital of Texas, Austin is home to many corporations and businesses which provide jobs in the area. Austin was recently named in a nationwide survey as the most expensive city in Texas. However, it is still much cheaper than other cities of similar sizes throughout the country. And for budget-minded travelers, there are still lots of budget-friendly attractions and restaurants.
Houston
While you'll find the perfect college town with a hip atmosphere in Austin, Houston tends to be more of a family-friendly adventure. Houston is packed with things to enjoy with kids. With tons of kid-friendly activities, your family will love visiting Houston. Houston is also one of the most affordable major cities in the country making it a budget-friendly vacation destination as well.
Home to NASA, Houston attracts visitors from all around the world. And besides being a hub for science and technology attractions, Houston has plenty of art museums and displays as well. The city also hosts many art festivals throughout the year.
Additionally, though Austin is the state capitol, Houston is the larger city. With multiple popular areas within the city limits, more parks than you can count, and museums all over, you'll find endless activities in Houston.
Austin vs Houston: Outdoor Adventures
Austin
Nature lovers flock to Austin every year to partake in outdoor activities in and around the city. In fact, one of the things that Austin is known for is its hiking trails and waterways.
One of the most popular outdoor attractions is the Lady Bird Johnson Wildflower Center. It boasts over 650 native Texas plant species on its gorgeous trails and fields. You can also find lush gardens and gorgeous koi ponds at Zilker Botanical Gardens. Mount Bonnell is the highest point in Austin at 775 feet and is a popular place to get a great view of the city.
Here are some more popular outdoor attractions:
Lady Bird Lake
If you prefer to kayak or paddleboard, check out Lady Bird Lake. This section of the Colorado River was dammed off on either end. The lake does not allow motorized boats so it has become a popular destination for kayaking. A 10-mile hiking trail, the Ann and Roy Butler Hike and Bike Trail, surrounds the lake. It is perfect for an afternoon walk, a full ten-mile hike, or a nice bike ride on a spring afternoon. The trail is dog friendly so grab your pup and hit the trail.
Barton Springs Pool
Barton Springs is a popular destination for those looking to spend some time in the water. This natural pool is located in the 351-acre Zilker Metropolitan Park. The pool is fed by underground springs, so the water stays at a comfortable temperature of 68-70 degrees year round. Fun fact: the endangered Barton Springs salamander also makes the pool its home.
Barton Creek Greenbelt
When people think of Austin, Texas, caves might not come to mind. Surprisingly, Austin and surrounding areas are home to several different cave systems. The Barton Creek Greenbelt trails offer a large system of caves to explore. You can hire a guide to show you the caves or explore some of the smaller ones on your own.
Inner Space Caverns
Just outside of Austin, Inner Space Caverns offers tours of one of the most well-preserved cave systems in Texas. Tours are available for all different types of spelunkers, from a casual walk through a cave to a demanding hike through the deepest caves in the system.
Houston
Houston Gardens
If you are looking for something to do outdoors, Houston has plenty of gardens for you to visit.
Mercer Arboretum is about 30 minutes north of Houston and is free to enter. Bayou Bend Gardens, pictured above, is part of the Museum of Fine Arts and sits on 14 acres of beauty.
The Houston Arboretum & Nature Center is also a great place to visit. This nature sanctuary is made up of more than 150 acres. There are approximately five miles of walking trails which offers visitors the opportunity to view wildlife such as frogs, fish, and turtles. The center normally offers free guided hikes and classes for both kids and adults.
Buffalo Bayou Park
With city views, jogging paths, and bike trails, Buffalo Bayou Park is a Houston staple. It's also huge, which so much to offer along the bayou, like a cool dog park and Houston's beautiful Dandelion Fountain.
If you like biking, Terry Hershey Park is popular with bikers of all ages. The park has more than ten miles of biking trails and gazebos where visitors can enjoy an afternoon picnic. Hikers also enjoy this excursion through nature as well.
Discovery Green
Discovery Green Park is another great attraction for children. The park is filled with fountains and playgrounds for children to play in and explore. Located within the park, Kinder Lake allows kayaking, canoeing, and paddle boarding. A model boat basin allows visitors to race remote-controlled boats. With shuffleboard courts, putting greens, and hiking trails, families can easily spend hours at Discovery Green Park.
McGovern Centennial Gardens & Hermann Park
These gardens/parks are right by the Museum of Natural History and include the Marvin Taylor Exercise Trail (covered with gorgeous live oak trees), a cool waterfall feature at the McGovern Centennial Gardens, the Japanese Gardens at Hermann Park, and much more.
Gerald D. Hines Waterfall Park
This is one of the coolest outdoor water features in Houston! Be amazed by (and cool down near) a giant, circular waterfall wall! The mist blows on you, so you'll get a bit wet if you stand close to the waterfall wall.
Houston Sports
The city is home to the Houston Astros, a Major League Baseball team. The MLB team plays at Minute Maid Park in Houston. The stadium is clean and modern with an upbeat atmosphere. If you are traveling to Houston during baseball season, try catching a Houston Astros game here!
Houston City Tours
Houston also offers bike and Segway city tours. With bike trails all throughout the city, biking is a popular pastime for both locals and tourists. Many companies throughout the city offer guided tours on both bike or Segway. Besides general tours of the city, specialty tours are also available. Architecture aficionados can enjoy a guided tour of the architectural highlights of Houston. If you are looking for something a bit more adventurous, try one of the nightly ghost Segway tours. Food tours and brewery tours are also available. This is a great way to try out many of the most popular restaurants and breweries located in Houston.
Austin vs Houston: Food Scene
Austin
This city is known for its food scene and, more specifically, for its breakfast tacos and food trucks! Austin is home to hundreds of trendy local restaurants and food trucks. If you enjoy food trucks, you are guaranteed to find something delicious to eat at one of the five food truck parks located in Austin.
The Picnic Food Trailer Park is a family-friendly park with nine food trucks. Each food truck is contracted for a year at a time so visitors will have plenty of time to try them all out. There is also a pavilion located on site to host local events or have a picnic.
Another popular food truck park in Austin is the Thicket Food Truck Park. A stage for live entertainment is located in the park. With ten food trucks, including a dog treat truck for your furbaby, there is something for everyone at Thicket Food Truck Park.
If you are looking for a more traditional eating experience in Austin, there is also no shortage of restaurants.
Austin is home to plenty of barbeque, Tex Mex, and classic American fare. According to the locals, you can't visit Austin without trying breakfast tacos at Juan in a Million or legendary barbeque at County Line on the Hill.
Houston
If you thought the best food in Texas was in Austin, Houston will give you a run for your money!
Houston is home to more than 10,000 restaurants and more than 70 different cultural cuisines. Even in Dallas, Houston is known for its incredible cuisine. For a taste of Houston's iconic Tex-Mex, check out the legendary restaurant, The Original Ninfa's on Navigation. This restaurant is known for its delicious fajitas and mango-habanero margaritas.
Pizaro's Pizza Napoletana is the perfect place to grab an authentic Italian pizza pie. The restaurant's scrumptious pie has earned it a reputation as one of the best pizza joints in Houston. It has also received a prestigious certificate from the Vera Pizza Napoletana organization.
Our favorite spot, Le Colonial, blends Vietnamese and French cuisine in a gorgeous setting.
With its proximity to the Gulf of Mexico, seafood restaurants can be found all over Houston. Christie's Seafood and Steaks is a great place to grab some surf and turf. If you are looking for a more upscale experience, try Brennan's of Houston to satisfy your seafood cravings.
And don't forget to grab some chocolate chip cookies from Tiny's Milk and Cookies!
Austin vs Houston: Family-Friendly Attractions
Austin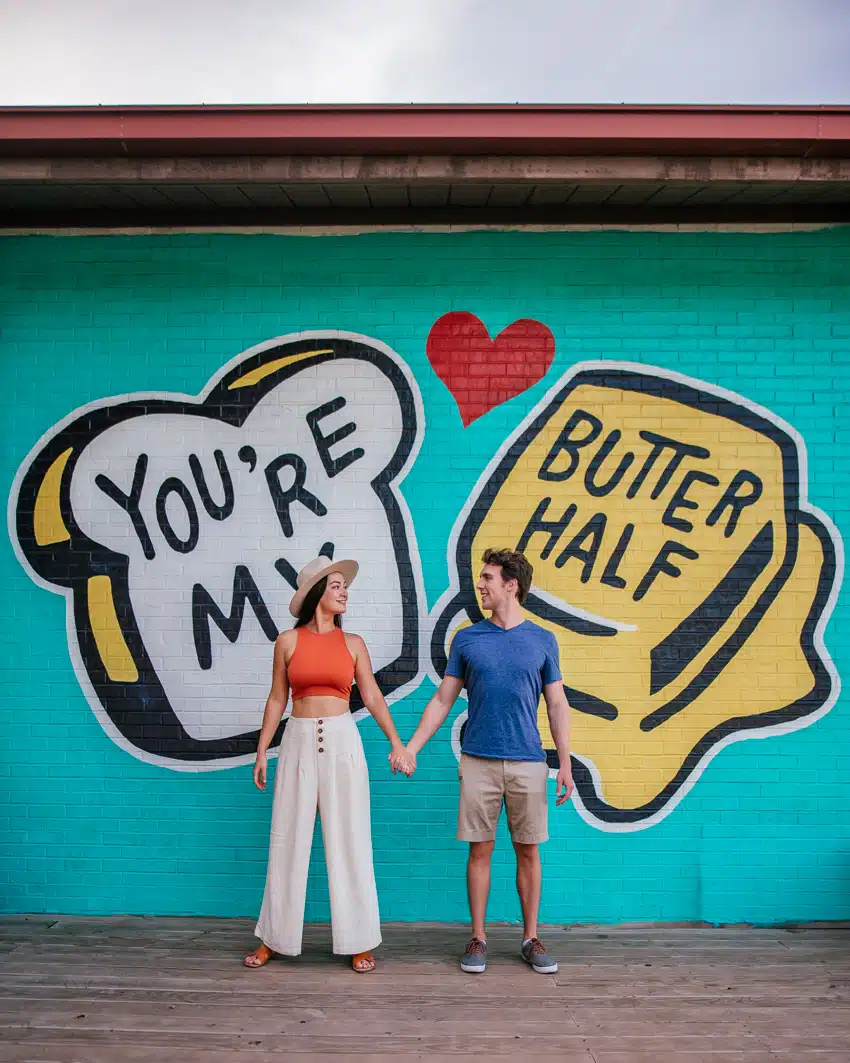 Let's get into what sort of family-friendly attractions you'll find in Austin and Houston, starting with Austin.
The Thinkery
For a fun-filled, educational experience, kids will love the Thinkery. The Thinkery is a premier science and STEM-based children's museum located in the heart of Austin. Kids and adults alike can learn how water moves things, light travels, and wind shapes the weather. Get creative in the innovator's workshop and learn about healthy foods in the pretend farmer's market.
Austin Zoo
The Austin Zoo maintains habitats for more than 100 different animal species. Many of those are species native to Texas. With different animal encounter experiences available, kids will get the chance to get up close with a variety of animals.
Hands-On Activities
Children will have a blast trying their hand at rock climbing at the Austin Bouldering Project, the largest rock climbing gym in the world! The gym allows climbers of all ages to scale the walls.
For even more adventure, check Lake Travis Zipline Adventures. The facility has five different zipline courses, one of which is the longest in Texas! If ziplining is too fast for some members of the family, there are plenty of places to swim, picnic, or relax in a hammock on site.
Austin Murals
Art can definitely be fun for the whole family, including neat street art! There are so many fun murals around Austin, from the "I Love You So Much" mural on South Congress, to the one you see above.
Houston
While outdoor activities are great for families in Austin, Houston has plenty of family-friendly activities where you can escape the humidity. Here are some of them!
Houston Space Center
One of the most popular attractions in Houston is the Houston Space Center. The Houston Space Center is located onsite at the NASA Johnson Space Center. Children learn about the Apollo missions, what it's like to be an astronaut, and the International Space Station . With real rockets on display, you can see what it takes to travel to space. The Houston Space Center offers special events and children's camps each year. It is the perfect attraction for all ages.
Houston Museum of Natural Science
The Houston Museum of Natural Science is one the most visited museums in the United States every year and for good reason. This impressive museum permanently hosts exhibits ranging from ancient Egyptian artifacts to prehistoric dinosaur skeletons. The museum also has an Imax theater and planetarium on site. One highlight for many families at the museum is the Cockrell Butterfly Center. Children can spend time in a living butterfly sanctuary and learn about rainforests of the world. From gems and minerals to ocean ecology, there is something for everyone at the Houston Museum of Natural Science.
Houston Zoo
The Houston Zoo was named one of the ten best zoos in America. Besides typical zoo animals (and if you want to escape the heat), it also has an aquarium with exotic marine life. Visitors can partake in one of the many natural encounters available to get up close and personal with some interesting animals from around the world.
Houston Children's Museum
The Houston Children's Museum is a good attraction for families with children. The museum offers a variety of hands-on, interactive exhibits. Most of the exhibits focus on science and technology, allowing children to learn about all sorts of things like gravity and matter. Kids should feel entertained at this high-energy museum made especially for them.
Hurricane Harbor Splashtown
Houston is also home to a 40-acre water park called Hurricane Harbor Splashtown. With 30-foot water slides and a lazy river, this park is a great place for summer fun. The park also has many food venues which means you can spend the whole day here.
Other Houston Museums
Houston is also a good place for history lovers of all ages. From the military to the Holocaust, museums for plenty of interests are available.
The Lone Star Flight Museum in particular combines aviation history with Texas history. This museum actually has one of the largest plane collections in the country. As you explore the collection, you will get a first hand look at World War II era planes. The collection demonstrates the changes airplanes have undergone over the years.
Though perhaps not for young eyes, the Holocaust Museum is a premier history museum located in Houston. The museum's mission is to educate the public about the dangers that can occur when a nation is overwhelmed by hate. Visitors can view over 10,000 artifacts that belonged to both victims and survivors of the Holocaust.
Austin vs Houston: Specialties
Austin is famous for its music scene- like the Nashville of Texas. Meanwhile, Houston is full of different art museums and exhibits.
Austin's Music Scene
Austin is called The Live Music Capital of the World for good reason. Almost every day of the week, you can find an outdoor venue hosting live music. In fact, Austin is home to more than 250 live music venues. You'll find musicians performing nearly everywhere.
The city hosts several music festivals throughout the year. You can find at least one music festival on the calendar every month. In January, Austin holds the Free Week Music Festival every year. It showcases hundreds of local bands from the Austin area. The city goes country in March at the Rodeo Austin Music Festival with national headliner acts at the PCRA rodeo. And you can enjoy the sounds of the Austin Symphony under the fireworks in July at the Fourth of July Fireworks & Symphony event. Whatever your taste in music, you'll likely find it in Austin.
You'll find plenty of art in Austin as well (like the art installation pictured above), but Houston steals the show when it comes to fine art…
Houston's Art Scene
Houston is home to one of the largest art museums in the southwest. The Museum of Fine Arts Houston is a wonderful place to spend the afternoon admiring art by world-renowned artists including Vincent Van Gogh and Monet. You'll find art from around the world in the permanent collections and the museum routinely welcomes traveling exhibitions.
If you prefer more modern art, the Contemporary Art Museum of Houston might be the perfect place to visit. Unlike The Museum of Fine Arts, you won't find many traditional or classical art galleries. All the art in the Contemporary Art Museum of Houston was created by artists in the past few years. The museum focuses on bringing art to its visitors that shapes our daily lives.
Houston also hosts several art festivals throughout the year. The Art Colony Association hosts one of the most popular Houston art festivals every year: the Bayou City Arts Festival. This festival celebrates diverse art styles from paintings, to sculptures, and even performance art. The proceeds from the festival benefit nonprofit organizations in the greater Houston area.
Austin vs Houston: Surrounding Attractions
One of the biggest ways Austin and Houston differ is the attractions around them. When it comes down to it, this might end up being the reason you choose one over the other.
Austin and the Texas Hill Country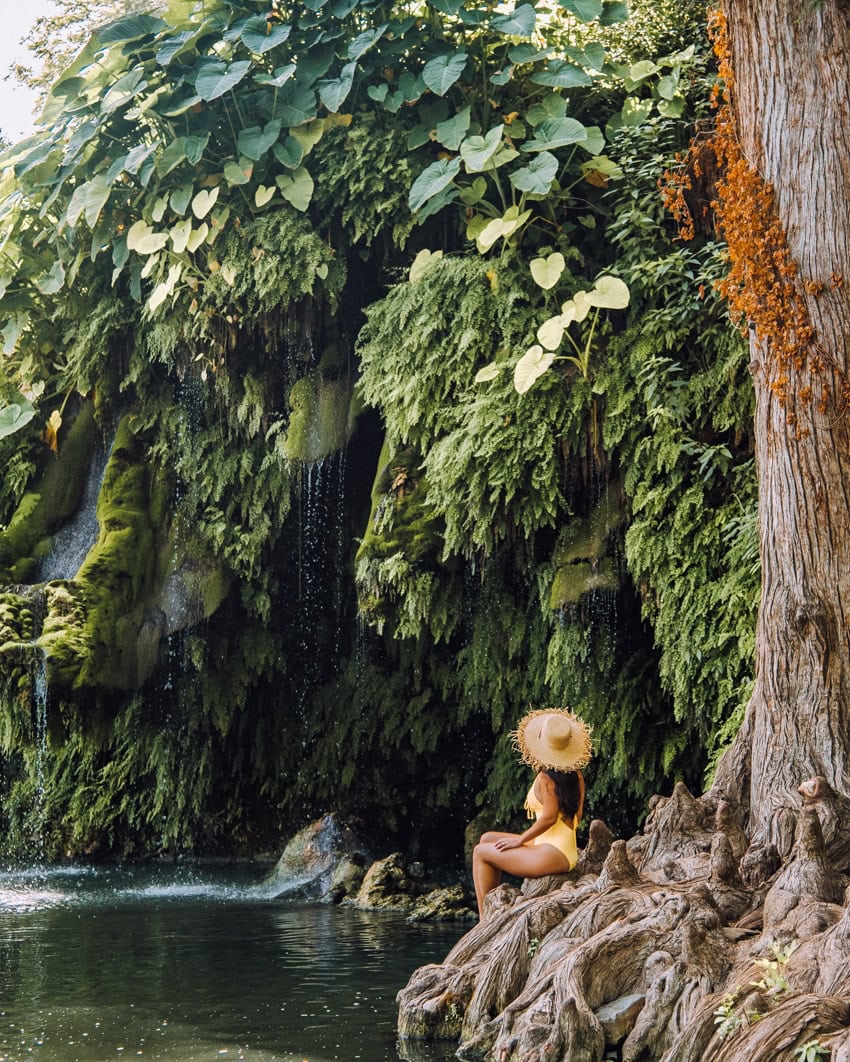 Austin is essentially on the edge of the Texas Hill Country, which is arguably one of the most beautiful areas of Texas. (In fact, I think it's the most beautiful part of Texas!)
With water holes (what up, Jacob's Well, Krause Springs, and Hamilton Pool), epic city views, wineries galore, and plenty of other Hill Country hidden gems, there's so much to do in the Texas Hill Country.
Houston and the Texas Coast
Just an hour away from Houston you'll reach the beach! You might not have Caribbean blue waters, but a beach is a beach! There's also plenty of fun to be had at Galveston, like visiting Galveston's Pleasure Pier.
There's also the Kemah Boardwalk nearby for more amusement park fun.
So Which City is Right for You?
Both Austin and Houston are wonderful places to visit with so much to offer. If you are looking for an outdoor-focused vacation with lots of outdoor activities and a rocking food scene, Austin, Texas is a great choice for you. Its proximity to the Texas Hill Country and laid-back vibes make this a perfect vacation getaway.
Meanwhile, Houston provides history with tons of museums, plenty of art, and lots of family-friendly attractions to make a great family vacation spot. It's also close to Galveston, if you want a beach vacation as well.
So, which one are you most excited to visit?
And if you have questions or just want to say hi, comment below!
Safe travels!
Jasmine