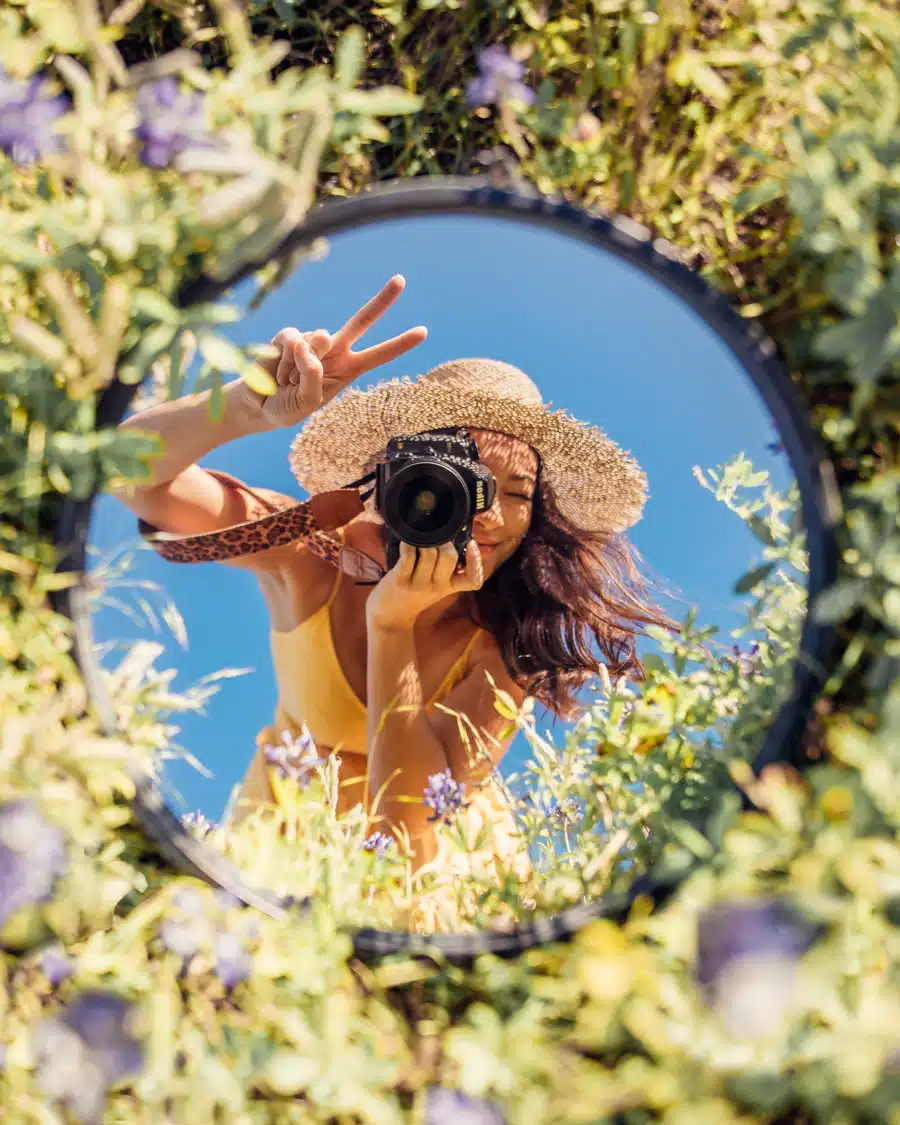 Figuring out how to use stock photos legally can be quite the headache.
Here's the thing. Images are vital for grabbing the attention of the readers. They help break up big sections of text and make the content more consumable. They also help conversion rates and improve the overall user experience of the viewers.
However, curating images for the digital medium is not easy. This is because you simply can't pull off any image from the internet. And since clicking new photos takes up a lot of time and resources, most business owners and marketers resort to using stock photos to fill in the visual gap in their content. 
Well good news, the experts at stockphotos.com have helped me put together this comprehensive guide on how to use stock photos legally!
Let's get into it!
What are Stock Photos?
Stock photographs are readily available images that come with licenses for commercial purposes. Instead of hiring a photographer, you can take these 'ready to use' images and utilize them on various projects. They go hand-in-hand with professional copy.
But to use the photos, you need proper permission. Otherwise, you can get into legal trouble for using an image that is not rightfully yours.
In fact, when it comes to using images online, you should be fully aware of the licensing details and whether attribution is necessary in order to protect yourself from a lawsuit.
To help you understand the technicalities better, we have put together this guide where we have included all the information about stock photos and their licensing.
So without further ado, let's dive into the details.
Understanding Licenses
When learning how to use stock photos legally, it's important to understand different licenses.
Stock agencies typically use three types of licenses when sharing images: Rights Managed, Royalty-Free, and Extended license.
When looking to buy stock photos, you should know about these licenses to freely use these pictures without any hesitation. 
Rights Managed
The Rights Managed license is more exclusive than the other two. The basic principle of this type of license is that the user pays according to the usage required. Each use is calculated separately based on factors such as:
Use of image
Image display size
Placement
Duration of the image displayed
Visibility of the image
Geographical location
The license will cover only the consigned use, so a new license will be required to use the image in any different way.
The price of these licenses depends on the specific use. However, they are generally less common due to their exclusive nature. This is why you should be careful and read the fine print of terms and conditions before opting for this type of licensed image.
Royalty-Free
A Royalty-free license is the second type of license. These are sold by file size, which means that the files with high resolution (for example, 60 MB) would cost more than the same file of a lower resolution (10 MB). 
There are no restrictions when using Royalty-free images. The buyer can utilize them as many times as they need for both – digital and print mediums.
In general, the Royalty-Free licenses are easy to work with as they do not require the users to come back and renegotiate if they need to use the image for some other medium.
However, using Royalty-free images comes with some risks. And buyers purchasing these images should read the terms and conditions carefully before incorporating the photos in your blogs, websites, and branding material.
Some common restrictions that you should be aware of when using Royalty-free images include:
You cannot share, transfer, or gift the image to any third party.
It should be part of the integral design- you cannot resell or redistribute the picture.
You cannot use the photo as a part of a trademark, design mark, or logo. 
The image cannot be used in adult or pornographic content. 
The picture should not portray a negative connotation to the models or properties displayed in the picture. 
The models or properties shown in the image should not be used in a way that they appear to be directly endorsing a product or service. 
Extended License
The extended license is an upgraded version of the standard Royalty-free license. It extends the usage rights you get for the image you buy. It is also a one-time fee model, and the buyers pay once to get exclusive usage rights forever.
However, unlike the other license model, the photos available under the extended license are allowed for:
Unlimited print run
Use in products for resale.
This simply means you can use the images or photos on commercially sold items such as printed t-shirts, mugs, etc.
What is a Creative Commons License?
Another way to get legally safe photos for your blogs and websites is to use images with a Creative Commons license. Creative Commons is a non-profit organization that offers free and easy-to-use licenses. 
If you want to know how to use stock photos legally, photos with a creative commons license make it relatively easy to understand.
For the photos that fall under these licenses, the creators have waived off all or some rights to the images and allowed the users to modify and use the images they find necessary. 
However, not all Creative Commons licenses are created equal. And each one changes according to the scenario. For example, some types of Creative Commons pictures allow commercial use while some don't. Then there are some, such as the Creative Commons Zero license that allows users to use the images without attribution, but most don't.
In short, you should read the licensing details carefully before using the 'free' Creative Commons images. Failure to abide by the rules can land you in legal implications. The lawsuit will not only cost you thousands of dollars in fine but also tarnish your brand image. So be careful when using these types of images.
Can You Use Images from Google?
As one of the largest search engines, Google is the primary choice of many image hunters. But can you simply take images from there and use them in your branding material?
Definitely not!
You see, Google is simply a search platform that displays all the images available on the internet. And there is no guarantee that the images available here are copyrighted or allowed to use for commercial purposes.
In simple words, someone else owns the pictures displayed on Google search. And to use them, you need proper permission. Otherwise, the owner can file a lawsuit for using their images without permission. 
Google can also penalize your blog, website, which would further lead to embarrassment in the online world.
Can I Use A Photo With No Copyright?
There is a common misconception when using images from the internet that if there is no copyright sign, the image falls under the public domain category. But beware! Even if there is no copyright, the subject image may still be under the protection of copyright laws.
To stay safe from any legal trouble, make sure that the pictures are under the public domain category and are free from any copyright restrictions.
Fair Use Doctrine
Another term that you will occasionally see in online photos is 'fair use.' According to US copyright laws, the term means that some excerpts from the material can be quoted in specific settings, such as education, parody, commentary, etc., without payment or permission from the creator.
Generally, four factors are considered in fair use. These include:
The purpose of your use
The nature of the copyrighted work
The amount of the portion taken
The effects on the potential market (the value of the image should not decrease with the use)
However, the term 'fair use' is pretty vague, and to gain a better understanding of the guidelines, I recommend that you visit the UNM's copyright guide or the United States copyright office for more information.  
Those guides will help you learn the ins and outs of how to use stock photos legally when it comes to fair use doctrine.
Attribution: To Credit or Not!
Users often worry whether they should credit the original creator of the image when using their work. Typically, attribution is not necessary – whether you are using Rights Managed or Royalty-free images unless it is stated in the license agreement.
Nevertheless, many end-users continue to credit the original photographer as an ethical thing. And you should follow the best practice as a good gesture.
Free Vs. Paid Stock Site
Stock image users often wonder if they should use free stock photo sites or premium versions. In most cases, there is nothing wrong with using any of them as long as they help fill the visual gap relevantly in your content. 
But, there is a small catch when it comes to free stock photo sites. You see, the photographer waives off all rights to the photograph to reputable free stock photo sites such as Unsplash and Pixabay. But do they have the right to the 'models' that appear in the pictures?
Most probably not!
According to the laws, proper permission is required to use images of 'models' in commercial photographs. Examples of these models include:
A distinguishable person or animal
A private property
Government buildings
Trademarks or logo
Landmarks
For example, stock photo sites cannot use images of celebrities without taking their permission first. The same goes for landmarks like Eiffel Tower and brand logos.
Interestingly, many free stock photo sites don't follow the required protocol. They blindly trust the photographer to have taken the required releases and update the photograph in their database without rechecking.
Unfortunately, the liability of using an image without proper consent falls directly on the publisher – and not the stock agency that is hosting the photographer.
In simple words, if you do get caught using a picture without consent, all legal formalities would be turned towards you – and not the stock photo site.
How to Legally Protect Yourself When Using Stock Photos
Stock photos are a life savior for marketers who are unable to curate original photographs for their blogs, websites, and other marketing material. Generally, they are safe to use as well. All you have to do is take special care and follow the below tips to protect yourself legally when using stock photographs.
Choose photos carefully
One of the best ways to stay out of legal trouble when using stock photographs is to choose the photos carefully. As we mentioned above, legal trouble arises for the pictures that have:
Identifiable people or animals
Private property
Landmarks
Trademarks and logo
Refrain from using images that have these depicted in them. And if you do have to use such photos, ensure that a proper model release is attached to the pictures. That way you can protect yourself from any legal formalities in case they arise. 
Check Licenses
Following the guidelines above, read the licenses thoroughly of each stock photo site you choose. While Royalty-free and Rights Managed licenses are the safest choice, some stock agencies have custom-made licenses on their site.
Regardless of that, read the guidelines carefully before using them in your marketing material. Ensure that the images are safe for commercial use and whether it is possible to modify the images.
Moreover, check whether attribution is necessary or you can get away without crediting the creator of the stock photo site.
Read the fine prints comprehensively and make sure to adhere to them to stay safe from any legal trouble.
Don't Be in Doubt
Don't use the image if in doubt about a specific picture or license. Stock photo sites host millions of images in their database, and finding more than one for your particular need is not that challenging if you search comprehensively. So, if you are in doubt about a photo, simply don't use it and move on to another one.
Moreover, if a copyright holder (or anyone else) spots a violation and asks you to take down the image, replace the image right away.
Best Practices for Using Stock Photographs
Now that you know all about stock photographs and their legal formalities, let's discuss some of the best practices you should follow when using these images. Here are some tips:
Use high-quality images.
Avoid using blurred or pixelated images.
Use photos that are relevant to your content.
Modify the images when necessary and allowed.
Use stock photos that are relatable to your target audience.
Avoid using generic images and follow the latest photography trends to find the perfect picture.
Do a reverse image search to find the images your competitors are using.
Avoid using the same image as your competing brands.
Look out for cliche or overexposed photographs. Instead, go for candid shots. 
In conclusion…
These were just some tips to get you started with stock photographs. Hopefully now, you have a better idea of how to use stock photos legally!
Images are one of the best ways to attract attention to your blog and get people to read them.
Despite the potential legal trouble, stock photographs are an easy and affordable way to attract attention to your content.
And with these tips, I'm sure you will have no problem steering clear from legal trouble. Good luck!
And if you do want to create some of your own content, here are some posts you might find helpful: