White Rock Lake is the largest lake in Dallas proper and it's no surprise that it's one of the most popular outdoor places in this city.
White Rock Lake at a glance: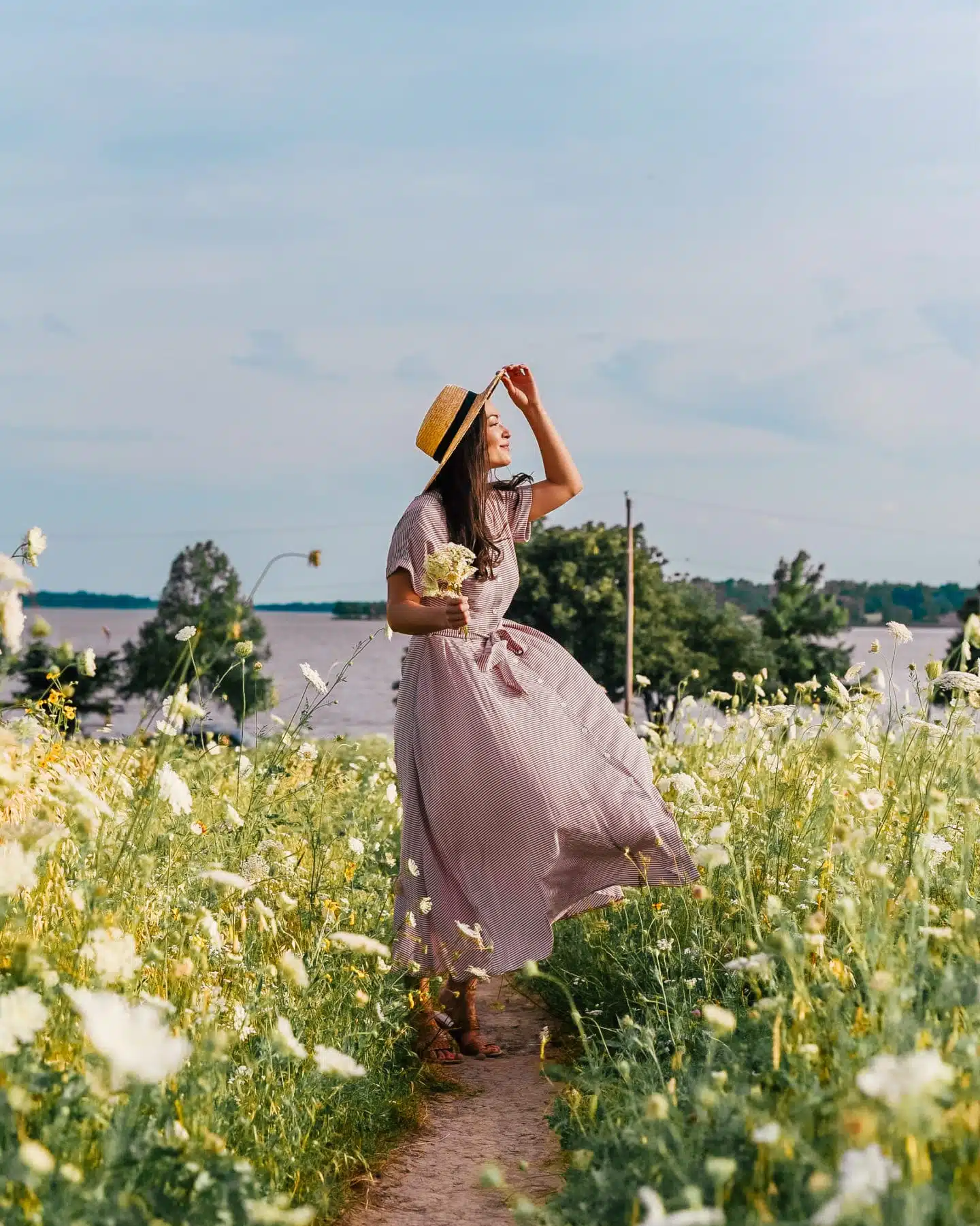 There are multiple entrances, parks, and areas around White Rock Lake.
There are a few different places to park. It can get crowded on the weekends but generally, you shouldn't have trouble finding a spot.
You'll find a lot of recreational activities going on.
The lake is big, but jet skiing and motor boating is not allowed.
Swimming is prohibited.
There are restrooms (but nothing fancy).
What to bring
Bug spray
Sunscreen
Sunglasses
Food/ snacks/ picnic
Water
Your dog if you have one 🙂
Activities at White Rock Lake
White Rock Lake is probably most commonly used for it's 9.3 mile jogging/biking trail. The trail loops around the entire lake, and a lot of people enjoy biking to the lake and then doing the loop.
It is a popular kayaking spot– they have boat rentals at White Rock Paddle Co (reserve your kayak in advance here!).
And if you've got a dog, they will fall in love with the White Rock Lake Dog Park
If you want to host a party, there are pavilions you can reserve.
For a more casual fiesta, have a picnic at one of the park benches around the lake
And definitely bring the family! You'll find playgrounds spread out in various spots around the lake. This one is at the park at the corner of Buckner and Lake Highlands.
The Bath House Cultural Center
One interesting thing to do at White Rock Lake is to visit the Bath House Cultural Center.
The history of the center is pretty fascinating. In 1930 the center was created as a place where people could change, rent swim suits, etc. when going for a dip in the lake.
Dallas banned swimming in the lake in 1953 and the Bath House stayed vacant for over 20 years.
It was then transformed into a cultural center in 1981.
Now it is used for multiple purposes- as a museum, a gallery, and a theater. It houses artwork and pieces of history.
Go and see it for yourself!
It's located off of Buckner at 521 E. Lawther Drive.
Springtime flowers
Every year around May and June there are fluffy white fields of flowers around the lake.
They are perfect for photos, so be sure to bring your camera!
The Dallas Arboretum
While you're in the area, you should definitely check out the Dallas Arboretum, which backs up to the lake.
There are rotating exhibits that show off their expert landscaping and seasonal flowers.
The White Rock Lake Dog Park
If you have a dog, they will love the dog park here!
It's a large, 3-acre dog park right next to the lake.
It has sections for big & small breeds, so don't worry if you've got an extra large or extra small dog!
Fountains, covered areas, & washing areas add extra perks to the dog park.
In conclusion…
I hope you can see just how amazing White Rock Lake is!
It's such a perfect place to get out of the city!
What's your favorite thing to do in this area?
Here are some more articles you might be interested in if you're in the Dallas area!
Happy exploring,
Jasmine