Last weekend, Harrison and I made an impromptu trip to Tyler, TX.
Equipped with a to-do list from my Tyler native friend, we tried to hit as many spots as we could in one weekend.
There are obviously more things to do in Tyler than just these twelve things, but here's a good starter list for you.
And if you've been to Tyler and have someplace you love to visit, comment below! I'll check it out on my next trip!
Cheers!
Jasmine
---
Map of locations
---
Activities
1. Feed giraffes at the Caldwell Zoo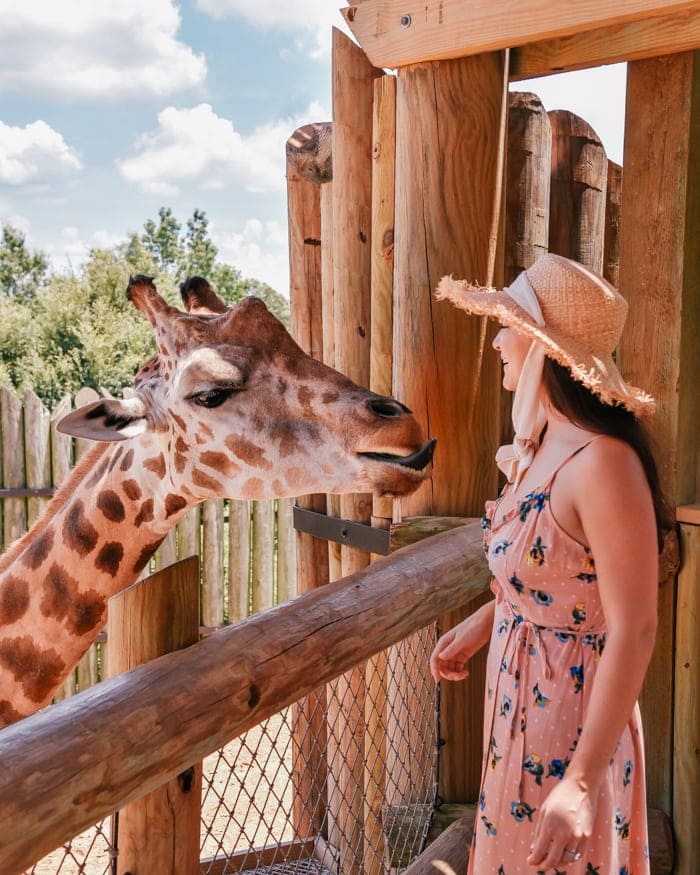 This is a must. Even for being a small zoo, it has a ton of animal variety.
The best part is feeding the giraffes- for $5 extra you get 3 pieces of lettuce. It's worth it. Read more here.
2. Wander through the vineyards at Kiepersol Winery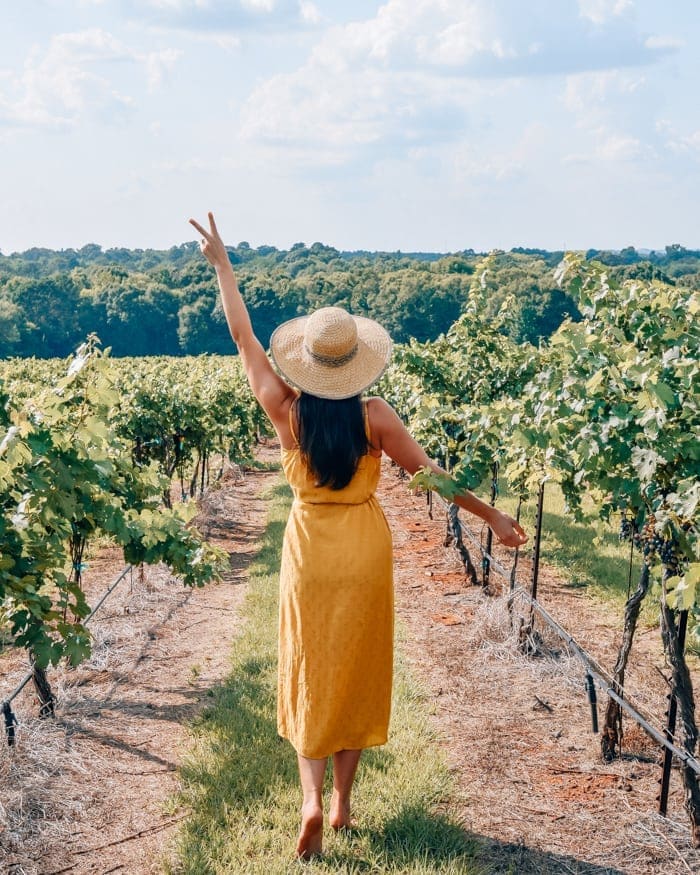 Whether you choose a self guided tour or a pro tour of the distillery, Kipersol offers great experiences among its 63 acres of vines.
Don't forget to finish off with a glass of wine or two! Read about our experience here.
3. Stop and smell the roses at the Tyler Rose Garden
As the largest rose garden in America, you won't be disappointed. Wander through rows of roses and enjoy the beauty.
Check out all of the different features of the Rose Garden here.
4. See the view from Love's Lookout
If you're a fan of stunning views, Love's Lookout in Jacksonville, TX has one fore you.
Located 30 minutes south of Tyler, you can visit this designated overlook spot.
5. Drive through the Azalea Trails
I have to admit, we were kind of confused about the Azalea Trails. We were expecting a walking trail through a garden or something like that.
What it actually is is a driving route through neighborhoods known for their gorgeous Azalea blooms.
You'll have to do the Azalea Trails when the flowers are in bloom, so be sure to check on their website before making the drive.
---
When you`re driving through the Texas countryside enjoying the glorious sunset view make sure you keep an eye on your work with Citrix VDI and QuickBooks Hosting. Visit Apps4Rent now !
---
6. Go blueberry picking
This is a seasonal activity (June/July) but it is a MUST! Blueberry picking at Blueberry Hills Farm in Edom, TX is such a fun activity.
Don't forget to try their blueberry donuts/scones/muffins/fro yo while you're there!
7. Watch a sunset
The reason why I love sunsets in Tyler, particularly, is there are so many good places to view them.
When you're driving through the countryside, you can see the most glorious sunsets as they touch the earth.
Way better than city sunsets if you ask me!
---
Restaurants
8. Feel like royalty at Lago del Pino
This is by far the most beautiful restaurant I have been to.
Enjoy your dinner while overlooking a gorgeous lake and acres of land.
9. Get eclectic at The Grove
The Grove is also a breathtaking restaurant. It has a unique, whimsical set up with fun decor that will make you feel like you're in Alice in Wonderland!
Check out my post on both The Grove and Lago del Pino for more information.
10. Sip some coffee at The Foundry
Every town needs at least one hipster coffee shop. The Foundry Coffee House is a great option in Tyler.
11. Listen to live tunes at Fresh by Brookshires
Grocery shopping is more fun with live music.
Combine that with great health-food selections and you've got Fresh by Brookshires.
12. Have a fiesta at Don Juan's on the Square
This lively Mexican restaurant has $1 tacos on Wednesdays. But still check them out on other days- they've got killer fajitas and festive decor.
If you liked this post, please share it with others! You can use this pin below!